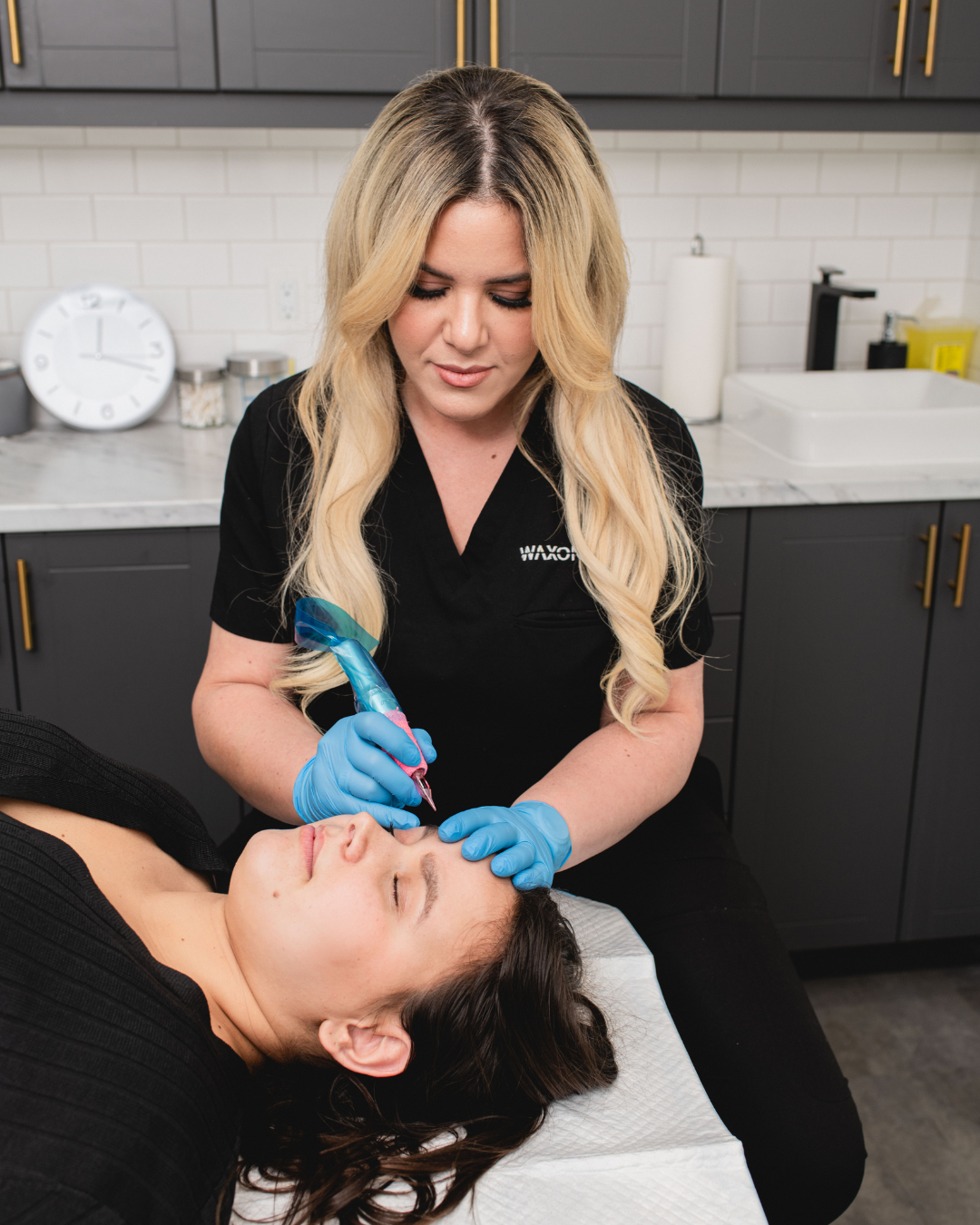 Wake up to the liner, brows and lips of your dreams
Picture this: you're having the best makeup day EVER, but now you have to wash it all off before bed and start over tomorrow. Not fun! With permanent makeup, that gorgeous look isn't going anywhere.
Book now
Our permanent makeup services
Brows

Permanent eyebrows are a popular option when it comes to permanent makeup because that's an area where a lot of people struggle with. We offer a few different techniques to choose from: microblading, combination, and ombré powder.

Lips

Lip blushing is the service we offer for lips. It's a good choice for those wanting to improve the colour, shape and symmetry of their lips without undergoing ane extremely evasive procedure. It's essentially like wearing your favourite lipstick 24/7!

Eyes

For the eyes, we offer two services: liner and a lash enhancement. You can choose the liner style that best suits your needs (classic or smokey). A lash enhancement is a super thin line of pigment that helps your lashes appear thicker.
Frequently asked questions
What is permanent makeup?

It is a form of semi-permanent brow tattooing where pigment is inserted in to the skin using a microblade. Each hair stroke is carefully placed by the technician and are almost indistinguishable from your existing brow hairs.
How does it all work?

We book a consult with all clients to decide on shape, colour and to answer any questions you may have. At the end of your consult, we book your appointment.

The actual appointment takes roughly 1.5-2 hours to complete. Approximately 6-8 weeks after the initial appointment, you will require a touch up.

The touch up will allow the technician to fix any strokes where the pigment didn't take, adjust the shape or fix any other issues.
What happens after the touch up?

After you have completed the touch up, you're finished! Most people can expect the results to last anywhere from 12 – 18 months. At that time you may choose to have a touch up done or to let them fade. While they will never completely fade by themselves, they fade very naturally and will blend in with your brows.
Can I book with you if I've had work from another artist?

Yes, you can! We're able to do touch ups or corrections from other artists, however the price may vary. We still advise you book a consultation with us so we can properly assess the work that has been done already and decide how best to proceed.
What are the booking policies?

In order to book any permanent makeup service with us, we do require a $100 deposit.
How long will permanent makeup last?

After your initial touch up, your permanent makeup will typically last 2-3 years without another touch up. However, this depends on your skincare routine and skin type, since that will affect how well the pigment holds.

Once you begin to experience signs of fading, we recommend you book a touch up to get your pigment back to looking fresh.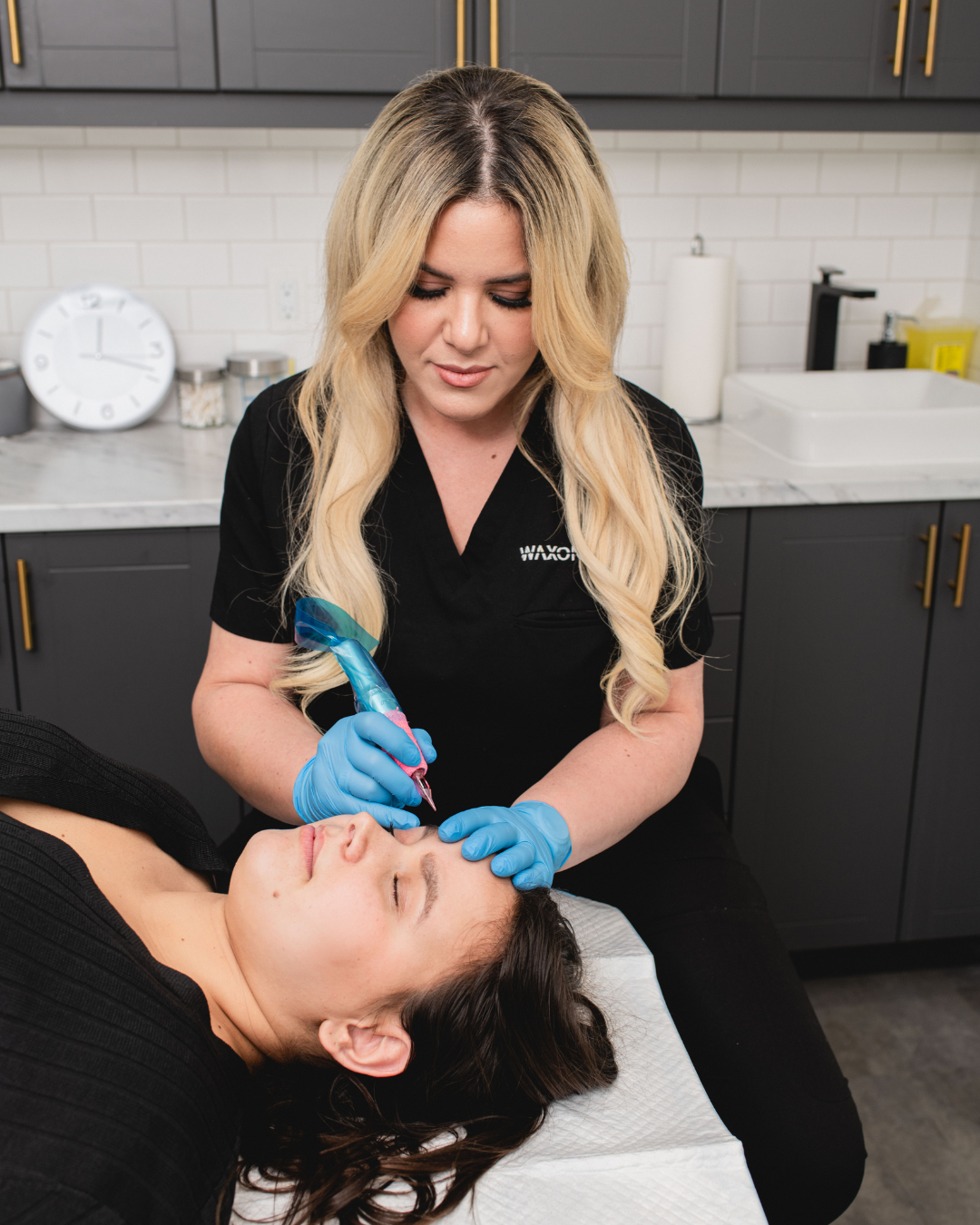 Why book permanent makeup with us?
Laurie is our permanent makeup girl, and trust us when we say she's the best. With over 7 years experience and 30+ certificates, she's a highly skilled permanent makeup pro. She started her brow empire in Canada with thousands of clients, and she's now starting her new empire in Frisco!
Book with her now